Diana Nyad Ends Her Cuba To Florida Swim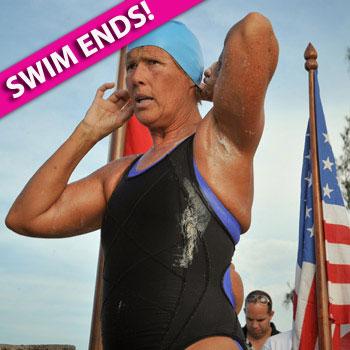 Diana Nyad has ended her attempt to swim from Cuba to Florida. The 62-year-old was on her third try to swim the 103 miles, but was pulled out of the water at about 11 am.
She's been threatened by sharks and plagued by jelly fish stings and extremely strong currents.
Nyad had completed 67 miles, and was two-third the way through the treacherous waters when she and her team decided she was not physically able to complete the journey.
Article continues below advertisement