Brooke Burke Surprises Family & Friends With Surprise Wedding Celebration!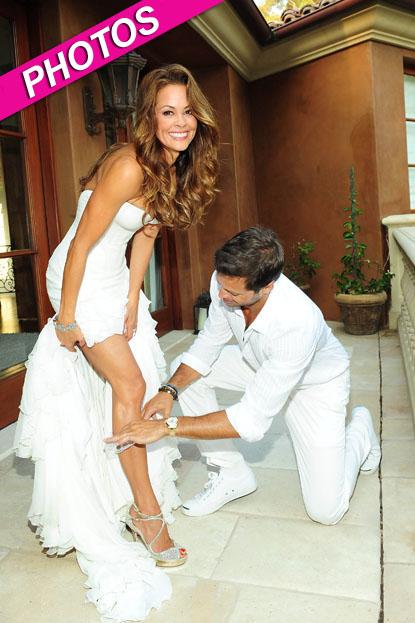 Brooke Burke pulled a classic switcheroo on family and friends this weekend -- she invited them to her birthday party in Malibu, then surprised them by telling them it was also a wedding celebration for her and longtime love David Charvet, who recently tied the knot in the Caribbean.
Burke -- who turned 40 last Thursday -- even donned her stunning wedding dress and redid her vows with her Baywatch beau at the party on Friday.
Article continues below advertisement
The gorgeous couple later changed into evening wear and toasted to their wedding bliss.
Burke and Charvet ,39, decided to throw the combo bash for those who were not able to attend the couple's nuptials last month in St. Bart's.
The sexy mother-of-four tweeted following the Friday bash: "super fun party last night. woke up this morning, OMG! i don't even know where to begin....My house is a wreck!"
Check out Burke -- a former Dancing with the Stars champ who now serves as the show's co-host -- when DWTS returns September 19 at 8/7c on ABC.