RadarOnline.com VMA Bingo Game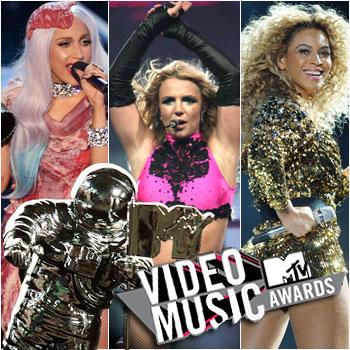 The Video Music Awards are coming! The Video Music Awards are coming!
This Sunday, August 28th, the VMAs will be broadcast live at 9pm on MTV. But you don't just want to sit there and watch the show all lazily and idle, do you?
No, of course not.
So why not have some fun and try out our RadarOnline.com VMA bingo game?
It's even better with friends.
Article continues below advertisement
How's It Work?
Each card comes with 25 squares of possible VMA excitement (or scandalousness!) for you to mark up when the celebrities do their thing.
Rebecca Black shows up? That's a point!
Camera shot of Rhianna during Chris Brown's performance? That's a point!
Add 'em up and tweet us if you've won. Let us know at #RadarOnlineVMA or @radar_online and give your best VMA bingo yell (all-caps are acceptable).
Download A Card
Click on one of the celebrity faces below to download a bingo card. Each face is a different card (no relationship either!) Pick your celeb and tell your friends not to pick the same one!