Mel B Giving Birth This Week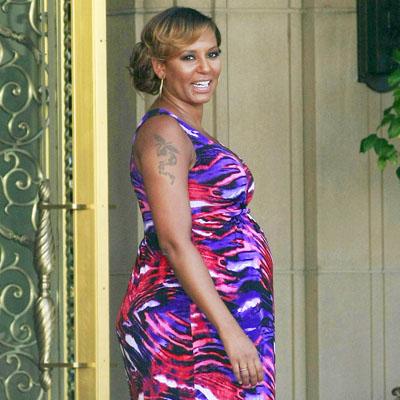 Mel B's baby is "coming out this week".
The former Spice Girls singer -- who's expecting her first child with husband Stephen Belafonte -- has confirmed doctors are planning to induce labor this week after she "tried everything" to instigate the baby's delivery.
Mel -- who also has daughters Phoenix, 12 and Angel, four, from previous relationships -- said: "I just had my doctor on the phone and he's given me some ultimatums which are good. It's coming out this week, one way or another it's coming out this week.
Article continues below advertisement
"Ideally I want it to come naturally, but I've tried everything. I've tried the hot food, the running, the sex and violence. I've tried it all. And it just seems to be stuck and hibernating in there getting bigger and bigger, so it's coming out this week for sure."
The 36-year-old star is not worried about the birth procedure, and has even joked she will have her intimate area sculpted once she has finished.
She added in an interview on 2Day FM's Kyle and Jackie O Show: "It's called epidural and pain relievers! I have a very small and neat thing going on down there. My doctor does the designer thing afterwards so I've got no problems."
Mel has since hinted sex has been on the agenda to help the baby on its way.
She wrote on twitter: "Stephen just cooked me the best steak,i owe you one honey wink wink nudge nudge,lets get this baby out,hahaha.(sic)"