Teen Buried Under 6 Feet Of Sand: 'I Thought I Was Going To Die'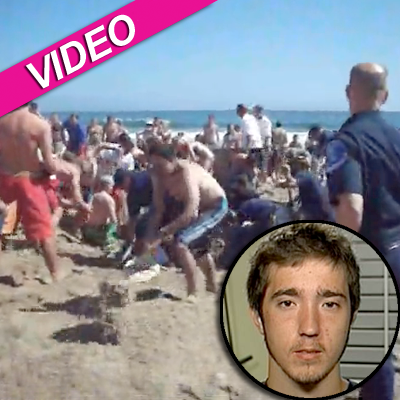 The 17-year-old who was buried alive for 30 minutes on Wednesday, after a beach tunnel he was digging in Newport Beach, California collapsed, told the Today Show Thursday he thought he was going to die, and that the first thing he saw after rescuers dug him up was the sun.
"I don't know if anyone could hear me screaming for help ... but I guess my cousin did, thankfully," the boy, Matt Mina, told the Today Show, adding he was awfully disoriented as "once you're six feet under, you could not hear anything up top."
Article continues below advertisement
Mina said he remained able to breathe after he "made some wiggle room -- a little pocket of air" while trapped under the heavy sand.
Mina said just when he thought the end was near, "I heard people.
"I was fading in and out ... I was unconscious beneath the sand. I was surprised I was being pulled out -- I thought I was going to die."
Mina said the first thing he saw when rescuers found him was the sun.