Matt Damon Marches For Teachers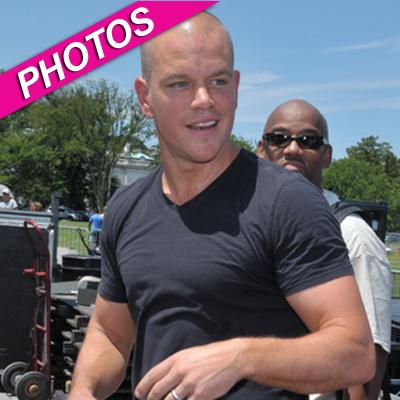 Matt Damon dedicated his Saturday to a cause close to his heart, rallying with teachers on a march to The White House.
The Bourne Identity star, whose mother was a teacher, joined the Save Our Schools March to protest the use of standardized testing throughout the education system.
In a touching speech to the amassed crowd, Damon, 40, discussed how he feels his own public school education impacted his life.
Article continues below advertisement
"As I look at my life today, the things that I value about myself, my imagination, my love of acting, my passion for writing, my love of learning, my curiosity, came from the way that I was parented and taught," Damon told the crowd as the sun beat down on his head, shaved bald for his next role.
"And none of these qualities that I just mentioned, none of these qualities that I prize so deeply, none of these qualities that have brought me so much joy, that have made me so successful professionally, none of these qualities that make me who I am can be tested," he said.
"Now don't get me wrong. I did have a brush with standardized tests at one point. I remember because my mom went to the principal's office and said, 'My kid ain't taking that. It's stupid, it won't tell you anything and it'll just make him nervous.' That was in the '70s when you could talk like that."
Damon also voiced support of all the educators throughout the United States.
"We love you, we thank you and we will always have your back," he said.