Exclusive
Man Who Beheaded His 7-Year-Old Disabled Son May Face Execution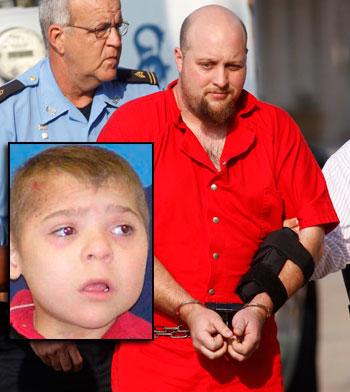 - RadarOnline.com Senior Reporter
The Louisiana man who allegedly confessed to the gruesome beheading of his disabled son last week was indicted on Friday on a charge of first-degree murder, and if he is convicted he may face a sentence of either life in prison or execution.
In a case that has brought seasoned police officers to tears and caused the ones who found the dismembered child to seek psychological help, Jeremiah Wright, 30, is being held on a $5 million bond for the murder of his son, Jori Lirette.
Article continues below advertisement
According to police, Wright chopped off the head of Jori, who was wheelchair bound and suffered from cerebral palsy and needed a feed tube, over the kitchen sink with a meat cleaver and dismembered the rest of his small body.
He then allegedly left the little boy's head by the side of the road so his mother, Jesslyn Lirette, would see it when she came home and would "feel stupid," according to www.nola.com.