Lindsay Lohan Heats Up Coldplay Concert -- In Daisy Dukes!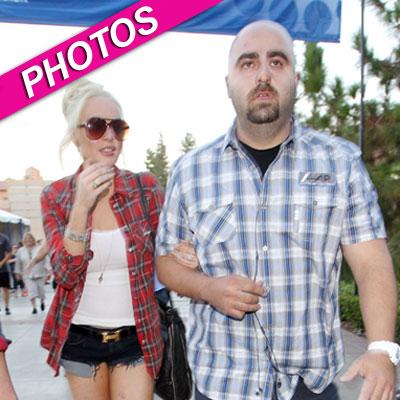 Lindsay Lohan was sizzling hot taking in a Coldplay concert on the UCLA campus in Los Angeles Wednesday.
With her bleach blonde hair in an updo, the Mean Girls star, 25, wore a red plaid shirt, short cutoff jean shorts and an Hermes belt, exposing her long creamy legs, as she ventured onto the college campus to see the band known for hits such as Clocks and Speed Of Sound.
She tweeted Wednesday: "I love Coldplay!!!!!!!!!!!!!!!!! W/my sis :)"
Article continues below advertisement
Lindsay arrived to the show shortly before the band hit the stage, and spent most of the evening dancing to the music, vigorously text messaging and taking photos from her $150-a-pop main floor seats.
Partway through the show, Lohan got frustrated with all the attention she was getting from other fans, and called in security to stand behind her for the rest of the show.
There were two security guards standing behind her and one next to her for the second part of the show. Lindsay kept turning around and talking to them.