Kim Kardashian Preps For Her Wedding In 'Mrs. Humphries' Sweatsuit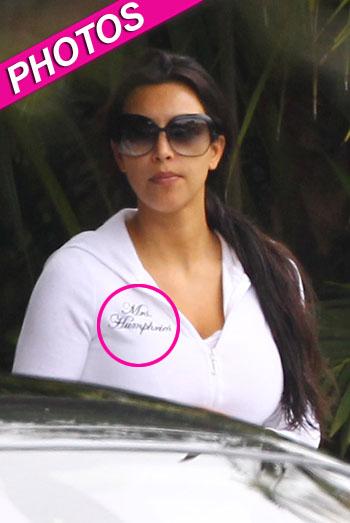 Kim Kardashian is so anxious to become Mrs. Kris Humphries, she already has his name embroidered on her white sweatsuit!
That's what we discovered when Kim and Kourtney Kardashian left the Four Seasons Biltmore resort just after midday Saturday.
The sisters were on their way, chauffeured in a white Maybach, to the $29 million Montecito estate 10 minutes away where Kim and Kris will wed later today. Mother-of-the-bride Kris Jenner departed just ahead of her daughters in a separate luxury vehicle.
Article continues below advertisement