Exclusive
Kendra Wilkinson Worried About Husband Hank Baskett's Future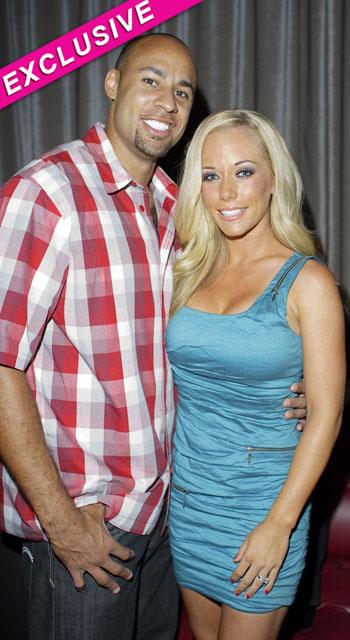 Kendra Wilkinson is worried about her husband Hank Baskett's unstable football career - but one thing she is NOT worried about is their future together!
In an exclusive interview with Star, Kendra's mother Patti slammed down rumors of marital problems between the Hollywood couple.
"They are a bit anxious to know where Hank will be playing this season," Patti told Star. "But other than that they couldn't be happier. Kendra and Hank are doing just fine."
Article continues below advertisement
Kendra's hubby played with the Minnesota Vikings last season and since his contract ran out his career has been hanging in the balance. Hank desperately hopes a team will pick him up or his football days could be over.
Meanwhile, the reality star and New York Times bestselling author may have to step-up as sole provider for the family.
In addition to starring in her self-titled reality show, Kendra, she's writing a follow-up to her 2009 autobiography, Sliding Into Home, about motherhood and taking care of their son Hank Jr.