Kate Gosselin Keeps Her Cool During Summer Heat Wave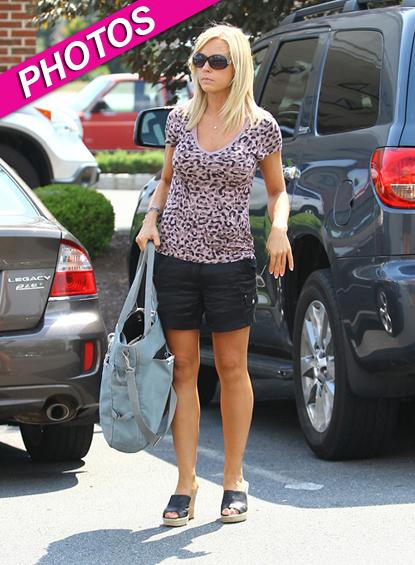 By Cliff Renfrew - RadarOnline.com Reporter
Kate Gosselin knows how to keep her cool, despite the summer heat wave.
Sporting black Bermuda shorts, patterned t-shirt and shades, the mom-of-eight was all smiles when she bumped into a paparrazzo while running some errands near her home in Wyomissing, Pennsylvania on Wednesday.
The fitness fanatic -- who's an inspiration to millions of moms throughout the country -- is just about to go on her morning run.
Article continues below advertisement
She just Tweeted:
Kateplusmy8 - Kate Gosselin
GM friends! I'm awake but didn't drag myself out to run...Yet...Will do as soon as breakfast is over! Lots2do 2day as usual! Whatcha doing?
Get ready to see more of the super mom: her reality TV show, Kate Plus 8, returns to TLC on Monday, August 8.
In new episodes, viewers will see Kate and her brood go on several trips, including an adventurous tour of Australia and New Zealand.