Exclusive
Get A Bit Of Hayden Panettiere - For A Bargain Basement Price!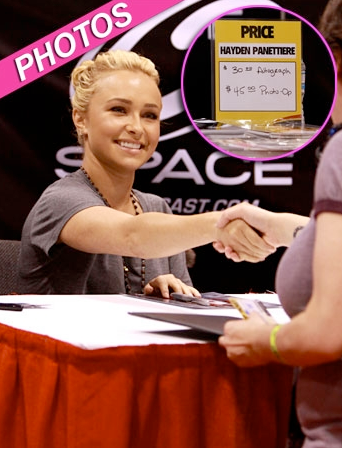 And you thought the convention circuit was for those on the downswing of their careers...
Hayden Panettiere on Friday sold autographs for $30, and photo-ops for $45, at the 2011 Fan Expo Canada Convention in Toronto and RadarOnline.com has the pics for you.
The Heroes hottie beamed a beautiful smile as she readied to meet with fans, pen in hand.
The 22-year-old New Yorker, per iMDb, has two films lined up for next year: Downer's Grove and Carmel.
Article continues below advertisement