Griffin O'Neal Hospitalized After Head-On Crash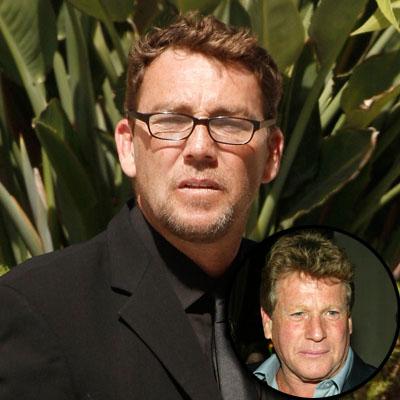 Hours after his younger brother was arrested on narcotics charges, actor Griffin O'Neal was involved in a head-on collision in San Diego County, police said, and spent a few hours in the hospital following the incident.
Ryan O'Neal's 46-year-old son was traveling eastbound on San Pasqual Valley Road in Escondido, California, when he veered into oncoming traffic, San Diego police Sgt. David Jennings said.
Article continues below advertisement
EXCLUSIVE: Ryan O'Neal Visits Redmond Weekly In Rehab
O'Neal complained he was in pain, Jennings said, and was taken to Palomar Medical Center. Bobette Brown, a spokeswoman for the hospital, said O'Neal was listed in stable condition and released late Tuesday.
O'Neal's resume includes films such as April Fool's Day, Assault of the Killer Bimbos and Ghoulies III: Ghoulies Go to College.