FBI Launches First App - Child ID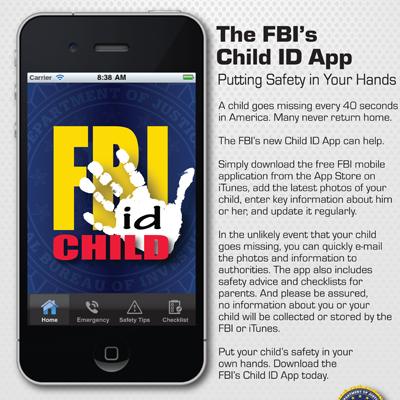 So you're in a crowded mall with your kids and suddenly one of them is missing -- there's now an App to help you out of that crisis.
The FBI has launched its first mobile application. Called Child ID, it allows parents to store photos and other identifying information about their kids, like height, weight and birthmarks.
In the event a child gets separated at a mall, amusement park or other public place, a parent can instantly show it to security or police on the scene. The info can also be immediately emailed out to law enforcement. With time being of the essence in these situations, the app could literally be a life saver.
Article continues below advertisement
Child ID is free, and is just the first of several apps the FBI has planned.
RELATED STORIES: