Drunk Passenger Does Erotic Dance On Plane To London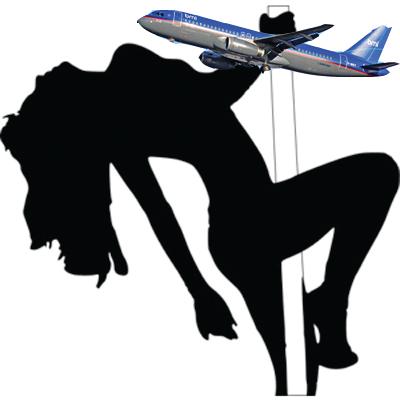 A flight from Moscow to London had to be turned around Friday because one of the passengers decided to entertain her fellow travelers with an exotic dance!
The unidentified woman, 39, had boarded the BMI flight at Domodedovo Airport, reports The Moscow Times.
It wasn't long before she was "acting strangely and disturbing other passengers," a transport police spokesman said.
"She was in a state of insobriety," he added.....you think??...."inconveniencing other passengers, taking off their glasses and dancing erotic dances."
Article continues below advertisement
The woman was removed from the plane and taken to a local hospital for observation. It was determined she'd just had too much to drink. Way too much.
Well, look at the good side. At least she didn't pull a Gerard Depardieu, and pee in her seat.
RELATED STORIES: