Author Skeptical New Evidence Will Lead To Notorious Hijacker D.B. Cooper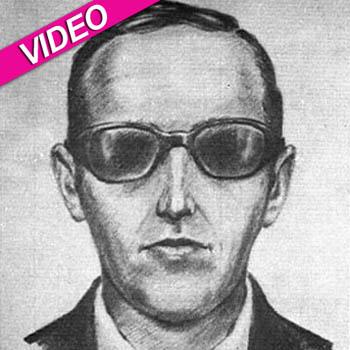 Geoffrey Grey, author of the new, D.B. Cooper-based book Skyjack, told NBC News Monday he's got his doubts as to whether new evidence the FBI might have in the case will be good enough to put the notorious 40-year-old hijacking mystery to rest.
Grey's referring to FBI spokeswoman Ayn Sandalo Dietrich's recent comments the bureau's investigating "a credible lead" in America's lone unsolved plane hijacking, including an analysis of fragments of fingerprints, and traces of DNA on a neck tie collected from the plane.
Article continues below advertisement
According to Dietrich, an item belonging to Cooper was sent to a forensic testing lab in Quantico, Virginia, but Grey isn't so sure it'll clear anything up.
"The problem with the prints is, there are too many prints," Grey told the Today Show on Monday. "The prints that the FBI has been able to find aren't necessarily good ones."
Watch the video on RadarOnline.com
Dietrich added she didn't expect the agency to make a "big break" in the decades-old mystery.
As we previously reported, the fugitive famously hijacked a Northwest flight from Portland to Seattle on the night before Thanksgiving, November 24, 1971.
Authorities said Cooper boarded the plane, ordered a whiskey and lit a cigarette before handing a flight attendant a note which read, "I HAVE A BOMB IN MY BRIEFCASE. I WILL USE IT IF NECESSARY. I WANT YOU TO SIT NEXT TO ME. YOU ARE BEING HIJACKED."
Article continues below advertisement
Cooper then told the captain that he wanted $200,000 and four parachutes in return for the 36 passengers, who would subsequently be allowed to deboard in Seattle; the FBI authorized the exchange, met Cooper's demands, and the flight went airborne again, heading for Mexico.
But Cooper got a jump on things, vanishing into thin air after parachuting from the plane over Washington state's Cascade mountains.
While some of the money was found, Copper's whereabouts were never discovered. FBI agents in the past have claimed they believe Cooper died the night of the hijacking, the Seattle Post Intelligencer reported.
Visit msnbc.com for breaking news, world news, and news about the economy
RELATED STORIES: