David Letterman On Tongue-Cutting Threats: "Everybody Knows It's Leno'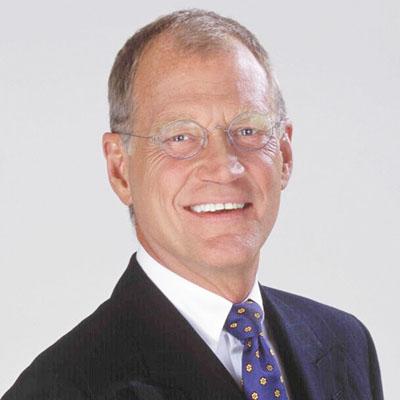 Returning from a two-week vacation during which time Muslim extremists encouraged their peers to cut his tongue out, Letterman mocked the scary situation on Monday's edition of The Late Show, joking "everybody knows it's longtime late night rival Jay Leno."
After thanking his studio audience, Letterman joked, "Tonight, you people are more, to me, honestly, than an audience -- you're more like a human shield! Backstage, I was talking to the guy from CBS. We were going through the CBS life insurance policy to see if I was covered for jihad."
Article continues below advertisement
Letterman got into more detail on the issue during his monologue.
"A guy, a radical extremist threatened to cut my tongue out," Letterman said. "I wish I had a nickel for every time a guy has threatened that -- I think the first time was during the Academy Awards." (Letterman famously bombed in his gig hosting the Oscars in 1995. (Remember Oprah/Uma).
If that wasn't enough, the Indiana funnyman based his Top Ten List around the threat, with Monday's countdown marking what his thoughts were after hearing of the terrifying threats.
Among the thoughts: "Why is the staff in such a good mood? ... Some people get Emmy nominations; some people get death threats ... How can someone be so angry at a time when Kim Kardashian is so happy?"
The threat caused Letterman's people to beef up security for Monday's taping, as a bomb-sniffing dog inspected the perimeter outside the Ed Sullivan Theater in Manhattan, New York.
As we previously reported, a poster to Shumuka al-Islam forum (an online hub for radical Muslims) urged others to "cut the tongue" of late night legend for a joke he made about dead al Qaeda leaders Osama bin Laden and Ilyas Kashmiri on his CBS show June 8.