Exclusive
Casey Anthony Must Serve Probation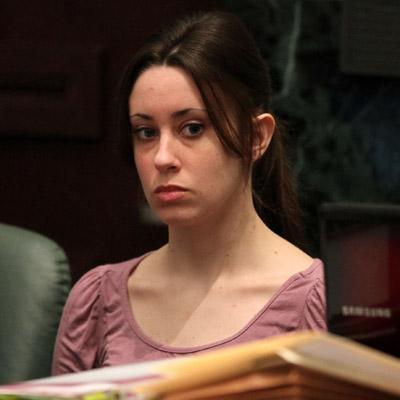 - RadarOnline.com Senior Reporter
Casey Anthony's appeal was denied and she has been ordered to serve her one year of probation in Orlando, Fla. RadarOnline.com has learned.
A court of appeal in Daytona Beach just filed an order that says: "the petitioner and her lawyers were well aware that her probationary placement was not to begin until her release from confinement. The petitioner may not, under these circumstances, take advantage of the administrative error of the Department of Corrections."
Article continues below advertisement
Casey's defense team has tried to argue that she served her probation stemming from her conviction in a check fraud case while she was incarcerated awaiting the trial for the alleged murder of her daughter, Caylee Marie Anthony.
Judge Belvin Perry disagreed with her lawyers' claim and had ordered Casey to report to the Orlando Department of Corrections by 12 p.m. on August 26 to begin serving her probation from the check fraud case.
The Attorney General's office said on Monday that she was not able to serve probation while behind bars. "Legally, it is clear that a defendant cannot serve probation while incarcerated."
The Department of Corrections officials have said that they are ready to begin supervision of Casey after she reports to an undisclosed location by Friday, according to the Orlando Sentinel.
"We're waiting for her," DOC spokeswoman Gretl Plessinger said. "She has until Friday at noon to report."
Article continues below advertisement