Beverly Hill's Housewife Taylor Armstrong's Allegations Of Abuse To Be Addressed On Show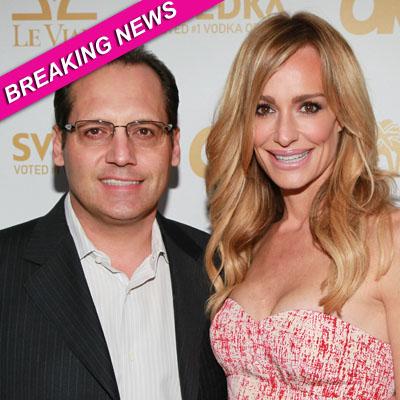 By Jen Heger - RadarOnline.com Legal Editor
Real Housewives of Beverly Hills' Taylor Armstrong has claimed in recent weeks that her estranged husband Russell Armstrong physically and emotionally abused her, and RadarOnline.com has learned that this will be addressed on the upcoming season.
Taylor filed for divorce from Russell several weeks ago; this is her first marriage, and Russell's third.
The couple participated in marriage counseling for the show and the allegations of abuse made by Taylor were alluded to. "Russell didn't want the specific incidents discussed on the show, and it wasn't. However, Taylor strongly hints at the physical abuse, along with the emotional abuse. Russell doesn't want to be perceived as a monster," our Bravo insider revealed.
Article continues below advertisement
Taylor "never called the police on Russell after a fight, which she says would turn violent at times, because she thought it was her fault. Taylor was in denial, which is very typical when a woman is in that situation," the source added.
Taylor filed for divorce at the beginning of July "and things between the former couple are very, very tense. This isn't an amicable divorce, and probably won't be anytime soon," the insider said.