Exclusive
Adam Lambert - 'I Am In Love!'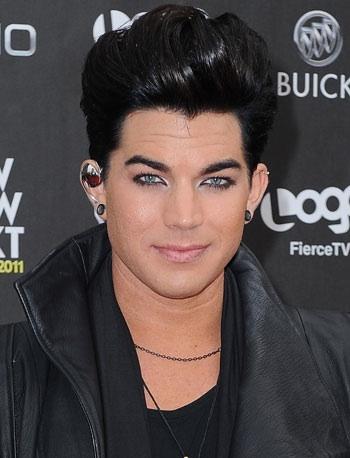 - RadarOnline.com Senior Reporter
American Idol's favorite glam star has an album coming up, but even better, the superstar is in love!
Adam Lambert shared the good news exclusively with Ok! Magazine, dishing on his love life, which he tries to keep under the RadarOnline.com.
"I've tried to keep that somewhat sacred, as far as that privacy. It's the one thing I have, you know?" Lambert shares. "I think that's not uncommon. A lot of people try to keep that private, but the good news is that I am in love, so that's a good place to be. It's a great time to be making music, I'll tell you."
Article continues below advertisement
His Behind the Music special will be airing this weekend on VH1, and he said his post-Idol life has at times been difficult.
"I think a lot of the controversies that have surrounded my experience.... I think part of the reason why they're controversies is because I don't always get to communicate my point of view or where I was coming from, and I think the special really allows me to do that," Lambert says.
"One of the things I find a little interesting is how much people want to focus on my sexuality. To this day, I guess, I'm starting to understand it more and more - that it's just something that people find interesting.
"To me, it's not something I think about actively. I struggled with my identity when I was a teenager, right before I came out. That was a very hard time to deal with that.
"I've had a couple moments in my career where there's been some hiccups, but other than that I've had a pretty easy time with it," he admitted. "And it's funny how much people sensationalize it, especially in the media. But that's entertainment."
Article continues below advertisement
Adam said with a new love, writing music has been easy, and hopes this album "will give people a little more insight into both my positive side and my negative side. Things that are really happy and joyful and things that are a little bit sad and haunting."
For more details about Adam Lambert's thoughts on his VH1 special that airs Sunday at 10pm check out www.okmagazine.com.
RELATED STORIES: