William & Kate Move Into Kensington Palace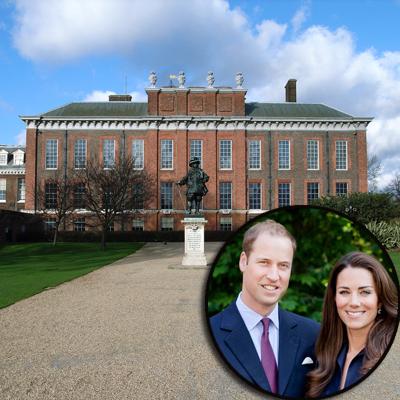 By Cliff Renfrew - RadarOnline.com Reporter
Fresh from conquering America, Prince William and Kate have moved into their first marital home inside Kensington Palace.
The Duke and Duchess of Cambridge have decided to start their married life inside a 'modest' apartment in the same palace where William used to live with his mother Princess Diana.
Up until now, the world's most famous couple had been living at the Clarence House apartment in London that William shared with his brother Prince Harry.
Article continues below advertisement
But now the couple have moved all their furniture into their new apartment and already stayed there for a couple of days last week.
Aides to the newlyweds have stressed that their move is only temporary because it is considered too small to raise a family.
The couple's main home is a rented farmhouse on the island of Anglesey.
Kensington Palace is a royal residence set in Kensington Gardens in the Royal Borough of Kensington and Chelsea and has been used by the British Royal family since the 17th century.