Pippa Middleton Lovely In London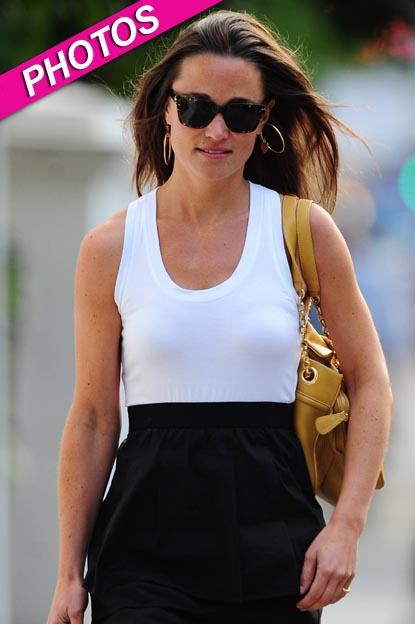 by Radar Staff
What's black-and-white and hot all over? Her Royal Hotness Pippa, of course!
Yes, there was no gray area as to how sexy Pippa Middleton, the 27-year-old center of attention since her sister Kate's royal wedding this spring, was walking about in London on Monday.
We've also learned the younger sister of Kate Middleton will grace the cover of the ritzy magazine Tattler in August, just six months after her sister was the February covergirl.
Article continues below advertisement
In the upcoming magazine, writer Annabel Rivkin examines the hoopla surrounding Kate's sister following the April 29 royal wedding.
Pippa Lovely In London: See The Photos
"It is a truth universally acknowledged that, post-Diana, we need to respect the Duchess of Cambridge's personal space," Rivkin writes. "But it appears to be open season on her sister -- will she blossom or buckle under the pressure?"