Exclusive
Kristin Cavallari Silent About Why Engagement To Jay Cutler Called Off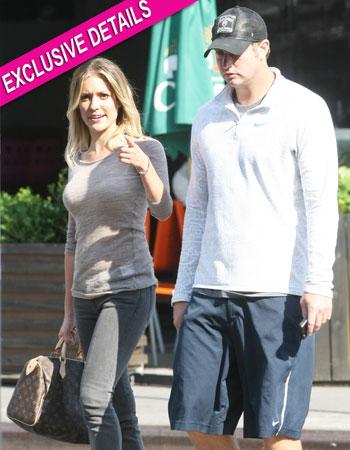 By Amber Goodhand - Radar Staff Reporter
Kristin Cavallari has remained silent since her split with Chicago Bears fiancé, Jay Cutler, amid reports that he 'dumped' her.
RadarOnline.com has exclusively learned the starlet is reeling over the breakup and partly blames her family for things going awry with Jay.
"Jay comes from a really good, wholesome family, and Kristin is a reality TV star who comes from a broken home," a source close to the situation told RadarOnline.com.
Article continues below advertisement
"His family also wasn't overly fond of Kristin's dad and they played a part in having Jay re-think taking the leap with Kristin."
But Jay still seems to be standing by Kristin, the NFL player issued a statement on his Facebook account Monday morning saying:
"Thank you all for the support, but if you talk bad about Kristin I will delete and block you. It's unecessary sic and heartless. Also, don't say now I can play football, I could play football when I had her compared to when I don't. Football is the least of my worries, so have some respect."
However, Kristin has yet to say a word about the breakup besides a small message on her Twitter page saying, "Thanks for the support. Love u guys."
Sources tell RadarOnline.com that Kristin's family was supportive of her decision to marry Jay, but the same couldn't be said for Jay's family.
Jay has disabled his Facebook page in the time since RadarOnline.com published his message Monday morning.
RELATED STORIES: