Kim Kardashian's Trainer Offers Summer Fitness Tips!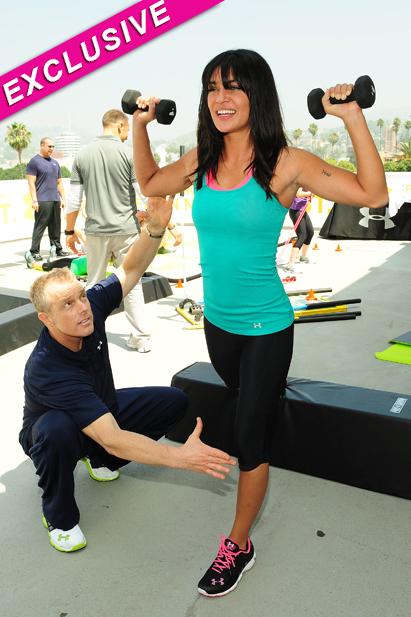 By Leah Ornstein - RadarOnline.com Style & Beauty Editor
Gunnar Peterson has been training the hottest bodies in Hollywood for several years. RadarOnline.com has some exclusive tips from the personal trainer (who is currently kicking Kim Kardashian's booty into tip-top shape for her upcoming nuptials to Kris Humphries) on how to get in the best shape of your life this summer!
Peterson, who recently hosted the Under Armour Women's Training Event at Siren Studios in Los Angeles, maintains that hydration is key.
Article continues below advertisement
"Drink water or Gatorade before, during and after exercise in the summer," he tells RadarOnline.com. "Even if you're not thirsty, drink up!
His second piece of advice? Try something new!
"Summer is a great time to break your workout mold! Try a new sport, a new class, a new protein powder, a new day to work out. Get rid of the rut!"
The fitness guru also suggests stretching after you train.
"Even if studies are inconclusive – and they are – it'll make your muscles feel great and it'll get your head in the right place. Block out 5-15 minutes post workout and stay in touch with the body you are constructing."
Finally, instead of over-committing to multiple diet resolutions, Peterson recommends picking ONE eating rule to follow from now until the end of the summer. He gives sample suggestions such as: no food within 3 hours of going to sleep, no complex carbs at your last meal of the day, protein at every meal, eat within 30 minutes of waking, eat within 30 minutes of your workout and fruit at least two times a day.