Judge Declares Mistrial In Roger Clemens Case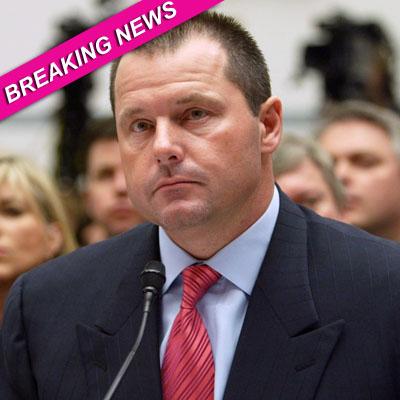 By Adam S. Levy - Radar Staff Writer
Prosecutors in the federal perjury case against Roger Clemens struck out Thursday, after U.S. District Judge Reggie Walton deemed a mistrial when they showed evidence to the jury he'd already ruled off-limits.
The 48-year-old baseball legend, who pitched for the Boston Red Sox, Toronto Blue Jays, Yankees and Astros in his 23-year career, was accused of lying to a House committee in 2008 regarding his claims that he never used performance-enhancing substances.
Article continues below advertisement
Here's how it all went down:
The evidence in question centered around testimony given by Andy Petitte -- Clemens' good friend, and teammate with the New York Yankees and Houston Astros -- admitting he'd heard Clemens admit more than ten years ago to using human growth hormone, and that he told his wife Laura about it that day. (The judge had already disregarded Laura Pettitte as a witness, since she'd heard nothing directly from Clemens himself.)
The video the prosecution showed before the jury was from Clemens' 2008 testimony.
In it, Maryland Rep. Elijah Cummings -- implying the seven-time Cy Young Award winner was lying about not having used performance-enhancing drugs -- mentions the chat Pettitte had with his wife, a huge no-no.
"I think that a first-year law student would know that you can't bolster the credibility of one witness with clearly inadmissible evidence," a peeved Walton said.
Article continues below advertisement
Clemens' chances of receiving a fair trial were jeopardized, Walton said, after the prosecution showed the tape, violating his orders in just the second day of trial.
"There are rules that we play by and those rules are designed to make sure both sides receive a fair trial," Walton told jurors, adding that because of the prosecution's violations, "the ability with Mr. Clemens with this jury to get a fair trial with this jury would be very difficult, if not impossible."
Clemens, who is under a court gag order, declined to speak with reporters following Thursday's folly.
Walton set a hearing for September 2, when it will be determined if a new trial will be held in the matter.
RELATED STORIES: