Jersey Shore Cast Out & About In Seaside Heights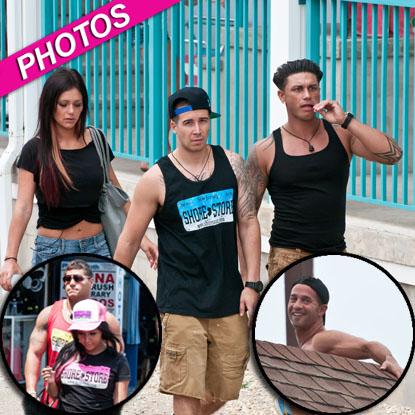 The Jersey Shore cast on Monday was all over their native Seaside Heights, where they're filming the fifth season of the smash-hit MTV reality show.
Snooki, Deena and a ridiculously pumped-up Ronnie were seen walking in the beach town wearing promotional gear from the Shore Store, where they're working this summer.
Elsewhere, Vinny, Pauly D and J-WOWW -- sporting adorably cute furry boots to go with her sexy Daisy Dukes -- were caught on a stroll of their own.
Article continues below advertisement