Jennifer Aniston Talks Brad Pitt 'Break-Up'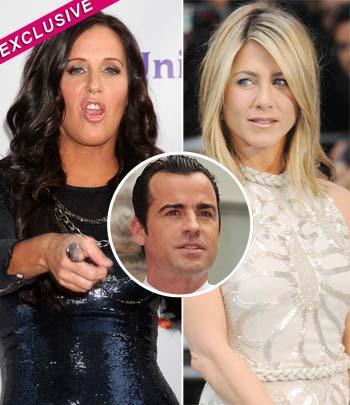 by Radar Staff
Jennifer Aniston is opening-up, sort of, on a subject that is usually strictly off limits - the split with her now ex-husband, Brad Pitt.
Everyone's favorite Friend sat down with James Lipton recently for an upcoming episode of the Inside The Actors Studio and reflected on starring in the hit movie The Break-Up after having just gone through her own, well publicized, high profile break-up.
Article continues below advertisement
"It was just a beautiful story about a couple breaking-up. And I was slightly familiar on the topic and the issue," Aniston quips. "And I sort of honestly felt like, what a great way to sort of exercise some of that.
"And I enjoyed it. I really enjoyed it. You would think otherwise, because even the producers were like, 'I don't know if we should ask you to do this,' but I was like, why not? Turn the page, let's move on."
Aniston has been solidly silent on her divorce from Pitt, giving just one interview on the matter, to Vanity Fair. In the revealing interview Aniston confessed that she was "shocked" by the break-up and that she was trying to "pick-up the pieces in the midst of this media circus."
"Am I lonely? Yes. Am I upset? Yes. Am I confused? Yes. Do I have my days when I've thrown a little pity party for myself? Absolutely. But I'm also doing really well," she said. Aniston went on to admit that she was aware of Pitt's attraction to his Mr. and Mrs. Smith co-star Angelina Jolie, who he now has six children with, but insisted that she didn't blame her for the split.
Article continues below advertisement
"It's just complicated," she explained. "There are all these levels of growth - and when you stop growing together, that's when the problems happen."
But when photos surfaced, shortly after their divorce, of Pitt and Jolie on a beach together in Africa with her 3-year-old son, Maddox, Aniston confessed that: "the world was shocked and I was shocked."
Aniston filed for divorce in March 2005, after 4 1/2 years of marriage. The actress is now dating Justin Theroux.
You can catch Aniston's entire appearance on Inside The Actors Studio on Bravo, Monday at 8 p.m.
Although Bravo did not release a video clip of Aniston talking in a roundabout way about her break-up with Pitt, they did release a clip of her talking about the very last episode of Friends. ( See clip below).
RELATED STORIES:
Jen Aniston Arrives To The Daily Show