Minka Kelly Cheers Derek Jeter On To 3,000th Hit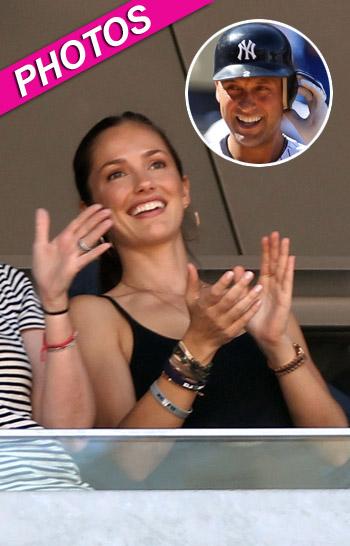 Derek Jeter got his historic 3,000th hit Saturday, with girlfriend Minka Kelly was in the stands cheering him on.
Derek became only the 28th player in MLB history to get 3,000 hits and, surprisingly, the first-ever member of the New York Yankees.
Jeter's actress girlfriend, who is starring in the new Charlie's Angels TV series, was joined by several members of his family for what they all hoped would be the big day. Boy, was it!
Article continues below advertisement
Jeter's 3,000th hit was a homer in the third inning against Tampa Bay Rays pitcher David Price. He ended up going 5 for 5 during the game, leading the Yankees to a 5-4 win in front of an ecstatic Yankees Stadium crowd.
Ironically, Jeter owns the largest mansion on Tampa Bay. He spent well over $10 million to build a lovenest there for him and Minka.
RELATED STORIES: