LIVE STREAM: Closing Arguments In Casey Anthony Murder Trial - Watch It Live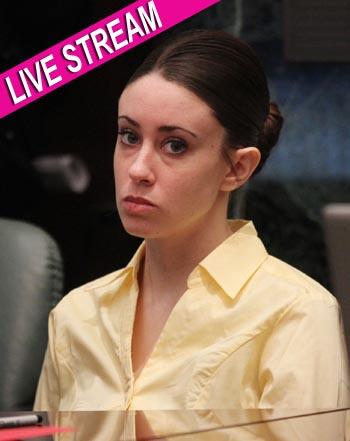 by Radar Staff
The closing arguments in Casey Anthony's murder trial are underway and RadarOnline.com is bringing you all the developments on our live stream.
The gripping trial is nearing an end as prosecutors and the defense attorney make their final statements. The jury is expected to begin deliberations as early as tonight.
Evidence Photos Introduced Into Casey Anthony Murder
Anthony is accused of killing her two year-old daughter Caylee in 2008, ditching her body in the woods and lying about about it for months.
Article continues below advertisement