Exclusive
Bride Arrested On Wedding Day — See The Mug Shot!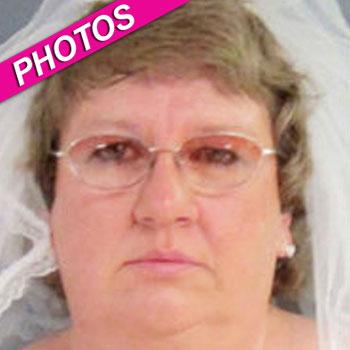 Here's one for the wedding day album!
One bride's big day didn't go exactly to plan on Saturday, as she was arrested at the church following her I dos.
Tammy Lee Hinton, 53, was picked-up by police at the City of Zion Ministries in Leoni Township in Michigan on a 2009 felony warrant for identity theft.
Hinton was taken to the county jail and booked, posing for her mug shot in her wedding dress and veil.
Article continues below advertisement