Amy Winehouse Posthumous Album To Cover Marriage Bust-Up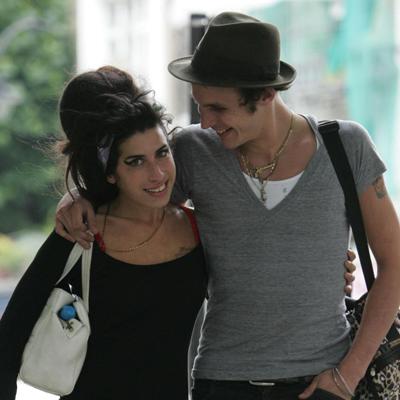 Amy Winehouse's music didn't stop with her death. The singer's posthumous third album is well under way, and will chart the bust-up of her marriage to Blake Fielder-Civil and her battles with addiction.
"People who have heard the new songs say that they are as autobiographical as ever," her spokesman said Saturday. "The period after 2006 was when Amy went through the most emotional upheaval, with Blake going to prison and then their divorce."
Article continues below advertisement
Winehouse's break-through second album, Back to Black, came out in 2006 and was produced by Salaam Remi, who is also producing the new work.
Amy and Blake wed in 2007. A year later, he was sent to prison for assault. He served eight months but the marriage didn't survive. They divorced shortly after his release in 2009.
Amy's very public battles with booze and drug addictions reached their heights in the last five years as well. She made at least five trips to rehab facilities.
And as RadarOnline.com previously reported, even though they were divorced, Fielder-Civil going back to prison just last month for 32 months for burglary and a weapon's charge was another blow to Winehouse.
Interest in Winehouse's music has skyrocketed since her death just over a week ago, and industry executives suggest the value of her estate could be up more than 50 percent and will continue to climb.
The new album is expected to be released before the end of the year.
RELATED STORIES: