Amanda Knox Appeal: Prosecutors Challenge DNA Experts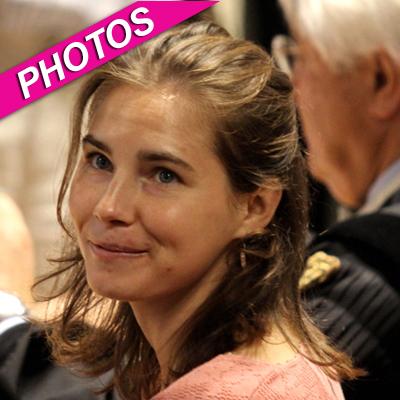 Prosecutors in the Amanda Knox case challenged two forensic experts in court Saturday over their criticism of key DNA findings in the case.
University professors Stefano Conti and Carla Vecchiotti wrote a 145 page report after reviewing evidence use to convict Knox and Raffaele Sollecito, her former boyfriend, of murdering Amanda's housemate Meredith Kercher.
The experts were brought in by the court to re-examine the DNA evidence as part of the appeals process.
Article continues below advertisement
They said there was no physical evidence to support the original police findings that the knife thought to have been used to kill Kercher had traces of her blood on the blade.
The prosecution questioned the effects of time on their findings, asking if they would have made a similar conclusion if they had reviewed the evidence sooner after the crime was committed.
Vecchiotti admitted that they could not exclude the possibility that her DNA had in fact been found on the knife at the time but claimed that "on the basis of the tests we have done today there are no traces of DNA."
She also called into question the reliability of the original methods used to test for the DNA saying that the knife had not been handled properly and could have therefore been contaminated.
Knox, a student from the Seattle area, was studying in Italy and sharing a house with three other foreign students, when 21-year-old Kercher was found brutally slain in November, 2007.
A decision on the Knox appeal is expected September 25.