Steve Harvey In Real-Life Family Feud -- Has Ex-Wife Arrested!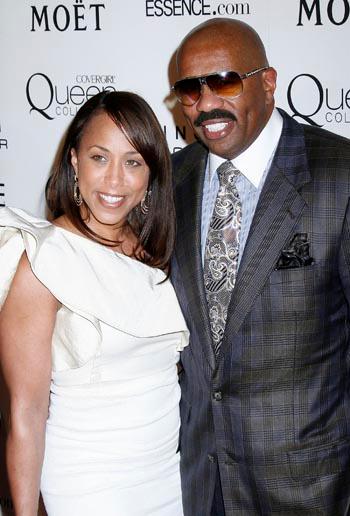 by RadarOnline.com Staff
Steve Harvey's war of the roses against his ex-wife ratcheted up one big notch Friday with the arrest of Mary Harvey in L.A.
The popular radio personality and host of TV's Family Feud and Mary Shackelford were married from 1996 to 2005 and have a son Wynton, now 9.
Steve has primary custody and Mary is now disputing the agreement. But she missed a March 10 court date in Texas, and Steve responded by requesting she be arrested.
Article continues below advertisement
The District Court of Collin County, McKinney Texas issued the Order for Capias on March 11 -- you can see it here exclusively on Media Takeout.com
Mary lives most of the time in Los Angeles, and yesterday she turned herself in to authorities.
Mary was processed and released -- the Texas judge had ordered a bond of $5,000.
In January, Mary recorded a series of YouTube videos where she bashed her ex, accusing him of leaving her homeless and alienating their son from her. Harvey responded by releasing their divorce papers.
They showed he had paid her a whopping $40,000 a month from the time of their divorce until March, 2009, and then a lump sum of $1.5 million. She also received three of the couple's homes in the settlement.
Steve's lawyers at the time made it clear they were going to fight all of Mary's claims tooth and nail from that day on.
They weren't kidding.
RELATED STORIES: