Report: Jersey Shore Cast To Be Replaced After Season 5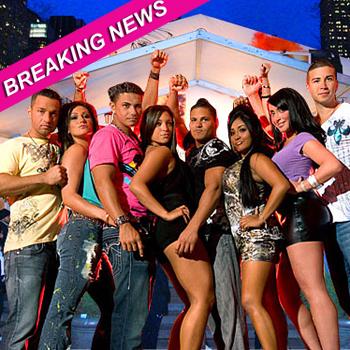 by RadarOnline.com Staff
Is it R.I.P. to the days of G.T.L.? Maybe not, but the Jersey Shore crew as you know it is changing.
"After this group comes back from Italy and shoots season 5 this summer, that will be the end for them," a source close to the show told Us Weekly.
So why would MTV replace the show's household names such as Snooki, J-WOWW and The Situation?
For one, their replacements will come "a lot cheaper" that the reported $100,000 per episode the current cast members are earning, the source told the magazine.
Article continues below advertisement
There's also bigger and better things on the horizon for at least a few of the current crop, as Snooki, Pauly D and J-WOWW reportedly have spin-offs in the works.
Jersey Shore Cast Poses For Photo
Stay with RadarOnline.com for more Jersey Shore news as it breaks.
RELATED STORIES: