Paul McDonald & Nikki Reed Engaged -- After Dating 3 Months!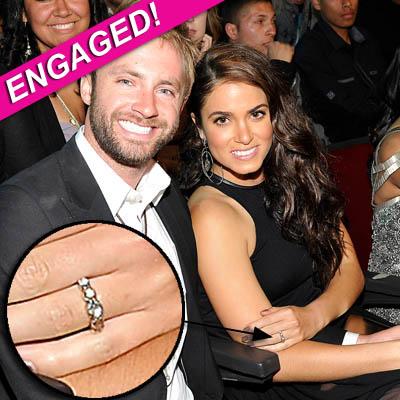 It's a match (or at least a wedding guest list) made in pop culture heaven.
American Idol's Paul McDonald and Twilight stunner Nikki Reed are engaged, RadarOnline.com learned Monday.
The news was first reported by E!, as Reed -- sporting a lavish diamond ring on the red carpet at Sunday's MTV Awards -- told the network that the 26-year-old Nashville, Tennessee native is definitely "the one."
Article continues below advertisement
"I love him and I don't care," Reed told PEOPLE last month of the blond hunk, who she met only in March. "I've never met anyone like him. I've never met anyone who has such a good solid heart and comes from such a good solid family and is just a genuine person.
"We have the exact same sense of humor. I've never laughed so much with anyone as I do with him."
Reed, 23, and McDonald, 26 are reportedly looking for a house.