LIVE STREAM: Parents Of PA. Sextuplets Hold News Conference -- Watch It Here Live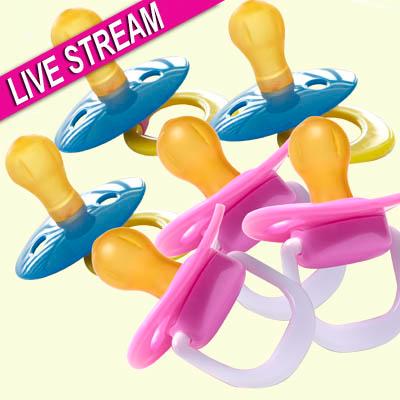 The mystery parents of sextuplets -- born last week in the Philadelphia area -- are holding a news conference at 11 am ET Monday, and RadarOnline.com is live streaming it.
The identity of the parents has been kept secret -- until now.
The babies -- three boys and three girls -- were born premature last Wednesday and remain in the neonatal intensive care unit at Abington Memorial Hospital in Montgomery County; it's the hospital's first set of sextuplets.
Article continues below advertisement
As fans of the now defunct Jon & Kate Plus 8 know, the babies are not the first set of sextuplets to be born in Pennsylvania. (Kate gave birth to her sextuplets on May 10, 2004).
There are only 36 sets of surviving sextuplets in the world.
Courtesy: CBS21.com Harrisburg PA
RELATED STORIES:
EXCLUSIVE: Raising Sextuplets Couple File For Legal Separation