Exclusive
EXCLUSIVE DOCUMENTS: Jennifer Lopez Battling To Prevent Release Of Intimate Home Video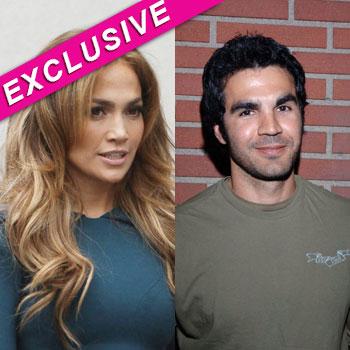 Jennifer Lopez is appealing the decision by a Los Angeles Superior Court judge to allow the release of intimate home video of the international superstar with her then husband, Ojani Noa.
EXCLUSIVE DOCUMENTS: Jlo Files Stay To Stop Release
In court documents, exclusively obtained by RadarOnline.com, JLo's powerhouse attorney, Jay Lavely formally filed an appeal and also provided notice of a stay in the proceedings which prevents the home video from being released until a decision has been made.
Article continues below advertisement
EXCLUSIVE DOCUMENTS: Jennifer Lopez Attempts To Stop Release Of Intimate Home Video
Lopez has been battling Noa in court for years to prevent the release of the footage. The 41-year-old mother of two, who is now married to singer Marc Anthony, had been victorious in preventing the release, up till now, as Noa had signed a confidentiality agreement following their divorce.
As RadarOnline.com was first to report while Noa cannot release the footage, it was ruled last week that someone else can publish it, as long as that person is not acting on behalf of Noa.
Noa's current girlfriend, Claudia Vasquez is now attempting to release the footage. The court has not yet decided whether Claudia Vasquez is acting on Noa's behalf.
Last week's ruling states: "Vazquez argues she has and is suffering harm in that she has had difficulty in obtaining work as a result of Lopez's attempts at enforcing the Injunction against her.
"Vazquez argues that Lopez, on the other hand, will suffer no harm if Vazquez's preliminary injunction is granted. Lopez puts forth no arguments contradicting those of Vazquez and, in fact, fails to address this element of the preliminary injunction test altogether. As a result, the Court finds that the balance of the equities weighs in favor of Vazquez.
Article continues below advertisement