Happy Birthday To A Fox, A Pirate & A Black Swan!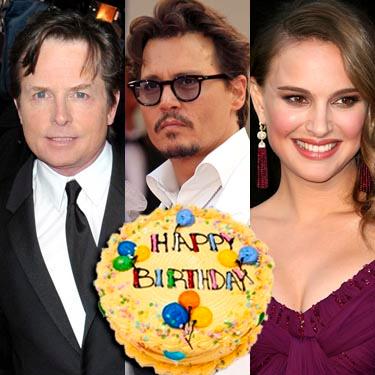 It's a big day for three of Hollywood's brightest stars, who are celebrating milestone birthdays this ninth day of June.
Michael J. Fox, who we saw grow up on Family Ties and in the Back To The Future trilogy, turns 50 today.
Then there's Johnny Depp, who parlayed his ride on 21 Jump Street into bigger and better things on the seven seas, turning 48.
And last but not least, this year's Academy Award winner for best actress, Black Swan beauty Natalie Portman, turns 30.
Article continues below advertisement
Happy birthday, and many more, to all three of the stars.
RELATED STORIES: