Get Fit Like A Beauty Queen! The Power Pageant Workout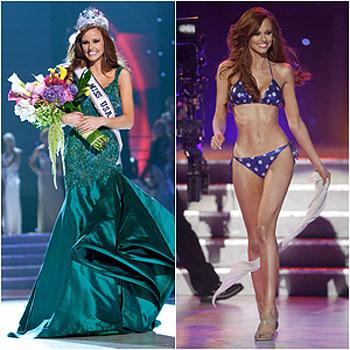 The competition was fierce at the Miss USA Pageant over the weekend, as this year's contestants were sexier (and smarter!) than ever.
While most beauty queens tend to be on super skinny side, we noticed that most of the babes who were competing this time around (including crowned winner Alyssa Campanella of California) had fit and fabulous figures.
Shape Magazine has put together a list of five exercises, which will help you sweat your way to a beauty queen bod.
Article continues below advertisement