Casey Anthony Trial: Hair & Air From Car Trunk Introduced As Evidence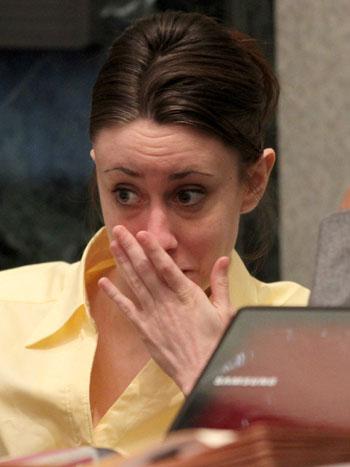 by RadarOnline.com Staff
In a half-day session in an Orlando, Fl. courtroom Saturday, more forensic evidence was introduced in the murder case against Casey Anthony.
A single nine-inch hair that was found in the trunk of Casey's white car was identified by an FBI analyst as having "root-banding," something only found in hair coming from a decomposing body. The analyst also testified that the hair was "similar" to a hair found on Caylee's hairbrush.
Article continues below advertisement
The prosecution maintains that Casey killed her daughter Caylee in 2008 and then had her body in the trunk of her car for a period of time before disposing of it.
Other testimony, soundly criticized by Casey's attorney, came from an Orange County, Florida investigator who took air samples of the trunk for analysis. Jose Baez attacked the very science of air analysis.
Casey Anthony stands accused of murdering Caylee, and then reporting her as kidnapped 31 days later. The young girl's body was eventually recovered not far from her home.