Exclusive
Sheriff Testifies To Casey Anthony's Car 'Reeking Of Decomposition'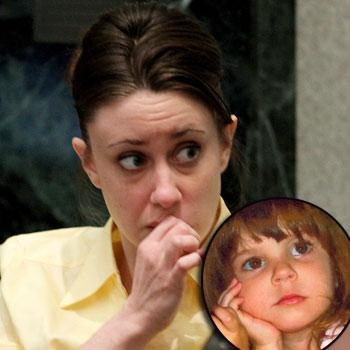 RadarOnline.com Staff Reporter
Another witness in the Casey Anthony trial testified that he smelled a foul odor coming from car and also described evidence he found in the vehicle: a strand of human hair.
While on the stand Friday afternoon Gerardo Bloise of the Orange County Sheriff's Office said he found the hair in her trunk near the wheel well of Casey's Pontiac Sunfire. He said he also found dirt, leaves and other debris in the trunk.
Article continues below advertisement
Casey Anthony, 25, has been charged with first degree murder of her daughter Caylee, who was 2 years old when prosecutors say her mother killed her.
Bloise also said he smelled a foul odor in the car and described it as reeking of decomposition in the trunk.
"I've smelled it maybe 30 or 40 times," he said on the witness stand. "I'm familiar with the smell."
The prosecution plans to have an FBI technician testify that the hair could only belong to Caylee and that it had "post-mortem root banding," meaning that it came out of Caylee's head after her death.
Casey's defense team disputes these findings.
Jurors also watched more jailhouse videos of Casey and her parents from August 3, 2008 when she dismissed a theory about how Caylee died.
In one video, Casey's mother, Cindy says she heard someone say Caylee drowned in a pool and Casey just says: "surprise, surprise," in response.
Casey's defense has said Caylee drowned in the family pool on June 16, 2008 and Casey's dad, George Anthony helped to cover up her death after they panicked.