LIVE STREAM: Explosive Testimony Resumes In Casey Anthony Trial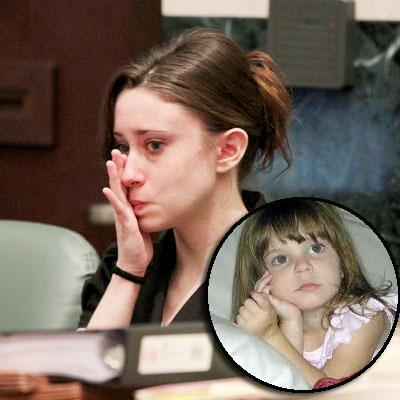 Testimony resumed Tuesday in the Casey Anthony murder trial in central Florida, and once again, RadarOnline.com is live streaming the hearing.
In a case that has griped the nation, the Orlando, Florida woman is charged with first degree murder in the death of her 2-year-old daughter, Caylee. Prosecutors say Casey, 25, suffocated the girl with duct tape in the summer of 2008; Caylee's body was found in a wooded area six months later.
Article continues below advertisement
During opening statements last week, the defense dropped a bombshell and claimed that Caylee accidentally drowned in the family's pool and accused Casey's father George of covering up the death and with molesting Casey as a child; he has denied both claims.
On Saturday, during an emotional half-day session, Casey's mother Cindy Anthony testified that she last saw Caylee when they went swimming in the family's pool on June 15, 2008.
Cindy testified about her attempts to get her daughter to bring home Caylee in June and July, 2008. The toddler had been missing for about a month before her disappearance was reported to authorities.
Cindy testified that Casey thwarted every question about Casey's whereabouts, claiming at times that Caylee was with a nanny named "Zanny" and at other times claiming to have taken the girl along on a business trip to Tampa.
Article continues below advertisement
At one point, Cindy, fighting back tears, asked attorneys and court officials to remove a display of Casey's picture, saying that she would not be able to keep her composure during her testimony while looking at her.
During a 15-minute recess, Casey wept and spoke in an unusually animated way to her defense team.
Casey's former boyfriend Tony Lazzaro also testified Saturday about the hours after the Anthonys reported Caylee's disappearance to authorities. He described a text message from Casey Anthony which read, "If they don't find her guess who gets blamed and spends eternity in jail?"
The trial is expected to last several more weeks.
If convicted, Casey could be sentenced to death.