Steroids & Money Woes: Rapper Nelly In Twitter War-Of-Words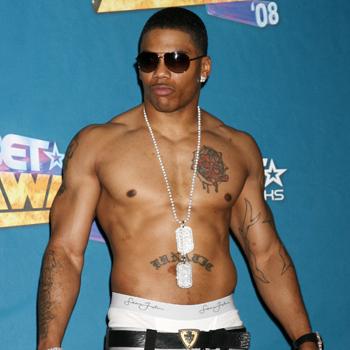 by RadarOnline.com Staff
Some people have no problem airing their dirty laundry.
Rapper Nelly has gotten caught up in a very public war of words with a man claiming to be his ex-manager.
Nelly took to his Twitter account Saturday to clear up a few rumors after the man -- who goes by the name Slim -- posted on his Twitter account claims that the Hot in Herre singer has lost all his money through gambling, takes steroids and is on the verge of losing his home due to mounting debt!
Article continues below advertisement
How do we know Slim was never Nelly's manager? -- His real manager told us.
"I no (sic) some hoping that 4closure statement is tru but I'm sorry EPIC FAIL!" Nelly tweeted.
"Don't nothing go in this body but fish, chicken, turkey, protein, ROZAY, ciroc remy and Budweiser,' he continued, knocking down Slim's steroid allegation.
This is not the first time Nelly has had to defend himself against rumors of steroid abuse.
In 2008 a high profile drug dealer gave cops a list of celebs who he claimed were using illegal body building drugs and Nelly was one of them.
"The only people who say that is people who don't work out. Anyone who goes to the gym knows what Nelly is doing is nothing," Nelly said at the time.
Nelly and his fabulous and all-natural abs will be appearing Saturday night in Vegas at The Paris Hotel and Casino where the rapper is hosting a Memorial Day Weekend party.