Scotty McCreery & His Big American Idol Payday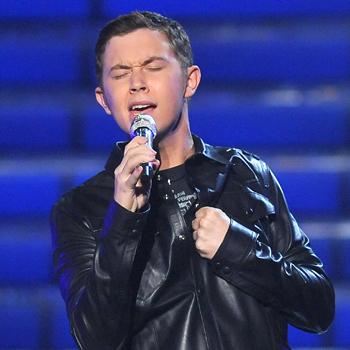 by RadarOnline.com Staff
Scotty McCreery did more than just win the American Idol title on Wednesday. The teenager is also guaranteed at least $250,000 in cash!
Because he's a minor, the AI producers had to have a judge -- we're not talking Randy or J.Lo. here -- sign off on McCreery's contract, which also made it a publicly accessible document.
Here's what RadarOnline.com found. The 17-year-old from North Carolina gets $250,000 for winning the show and as advance against his first album. There could be tens of thousands more in back end money if the album is a hit.
Article continues below advertisement
McCreery also gets a cut of the action from licensing his likeness for merchandise and endorsement deals. Based on what the last few winners have pocketed from this, he can expect to take in at least another $100,000.
Scotty and all the Idol finalists also each get $1,000 a show for the American Idol Tour that begins July 6 in Salt Lake City. There are 47 dates currently on the calendar.
Bottom line, the very likable Scotty could end up taking in close to half a million dollars in the next year.