Pippa Middleton's Booty Gets Its Own Fan Page Following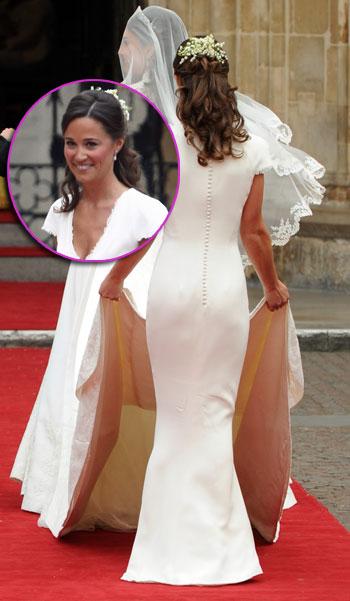 Radar Staff Reporter
Move over J-Lo, Kim Kardashian and Beyonce, there's a new 'Booty Queen' in town – because Pippa Middleton's butt is burning-up the Internet!
The Pippa Middleton A** Appreciation Society on Facebook now has 216,149 members all devoted to honoring her regal derriere.
The Royal Maid Of Honor caught the eyes of the world when she wore a figure hugging Sarah Burton white dress at her sister Kate Middleton's wedding to Prince William on April 29, 2011.
Article continues below advertisement
Then photos surfaced of Pippa flaunting her gorgeous body while diving off a yacht in Ibiza by sporting a skimpy white bikini as she plunged into the ocean.
The Facebook fan page is devoted entirely to Pippa's butt with an array of images of the now famous English beauty.
By the way, Pippa's fan page has more followers than any of her sister Kate's fan pages on Facebook!
MORE PHOTOS: Sexy, Stunning And Shocking Fashions From The Royal Wedding