PHOTOS: Kentucky Derby Dolls!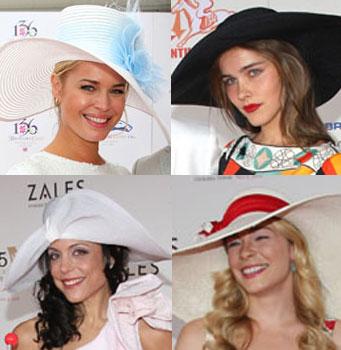 RadarOnline.com Style & Beauty Editor
Still dreaming about wacky hats after the Royal Wedding?
The Kentucky Derby starts on Friday, so be prepared for yet another round of fabulous fascinators! RadarOnline.com has photos of Hollywood's maddest hatters at the famous races over the years, in this special photo feature.
From Hugh's hottest Girls Next Door to then-Newlyweds Jessica Simpson and Nick Lachey, you never know who you are going to find horsing around at the Derby!
Article continues below advertisement
And while floppy hats may be fun and block the sun, leave it to Brooke Shields to channel Brit princesses, wearing a veiled Frisbee-looking thing on her pretty head.
Whose toppers flopped and who had hearts racing with their choice of headwear at the Kentucky Derby over the years? Let us know what you think, by leaving your comments below.