PHOTOS: Chris Colfer -- Gleeful & Finally Legal!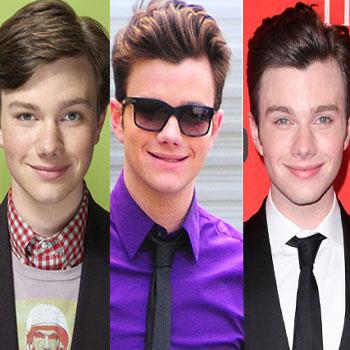 Happy birthday to our favorite student at McKinley High -- Chris Colfer!
The Emmy nominated and Golden Globe winning actor/singer reached a milestone on Friday -- he turned 21!
Chris -- who plays openly-gay student Kurt Hummell on the hit Fox show -- was all atwitter Thursday about celebrating his big day.
In fact, the native of Clovis, California posted on Twitter: "Tomorrow is my 21st Bday, so I would like to apologize now for any inappropriate messages my friends may get. Just be prepared."
Article continues below advertisement
HOTOS: The Cast Of Glee In New York
Glee just aired up its season finale that saw New Directions bombing at Nationals, but there's no rest for the cast -- they start their Glee Live Tour Friday night at the Honda Center in Anaheim, California.
(Bet they surprise him with a birthday cake!)
The tour -- which features the cast performing songs from the show -- makes several stops across the U.S, including in Chicago, Indianapolis, Minneapolis, Washington, DC, and New York, and even overseas, with stops in London and Dublin.
In addition to his acting gig on Glee, Colfer will star in the coming-of-age comedy Struck by Lightning that has been set up with David Permut (Youth in Revolt). Colfer also wrote the script for Lightning, which is to be shot during the Glee hiatus this summer.
Season 3 of Glee returns to Fox in the fall.
RELATED STORIES:
Glee Girls And Hopeless Romantics: Best And Worst