VIDEO: The Glenn Beck-Meghan McCain Feud Rages On -- And Now Bill O'Reilly's Involved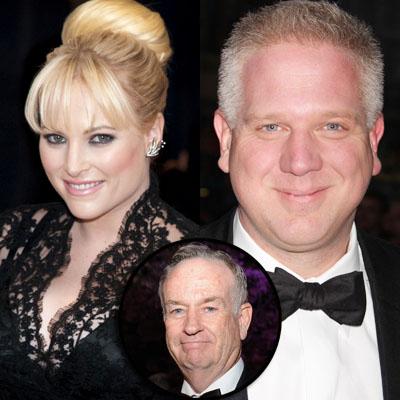 Meghan McCain continues to rankle the Right Wing.
The outspoken daughter of former presidential candidate John McCain is feuding with Fox personality Glenn Beck, after the conservative, on his radio show, played vomiting sound effects while talking about Meghan showing some skin in a new spot for skin cancer awareness.
After his admittedly "juvenile bit," Meghan's mother Cindy let Beck have it on Twitter, saying, "I'm so glad Glenn Beck is leaving Fox: Enough vitriol and hate.
Article continues below advertisement
"Glenn, you are no rodeo clown. They are decent and nice. You aren't."
On the O'Reilly Factor Friday, Bill O'Reilly joined in the fracas, telling Beck -- who he said was "genuinely a nice guy" -- that "if I was Cindy McCain, I'd slap the hell out of you."
"I'm a bad, bad man," Beck said. "I've had enough of Meghan McCain as much as she has had enough of me."
RELATED STORIES: