Lorenzo Lamas Marries For 5th Time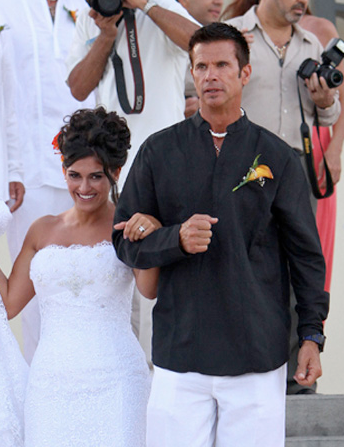 By Radar Staff
Actor Lorenzo Lamas walked down the aisle for the fifth time Saturday, and RadarOnline.com has the pictures.
Lamas, 53, wed Shawna Craig, 24, at the Casa Dorado Resort in Cabo San Lucas, Mexico.
His The Bold & The Beautiful pals Ron Moss and Winsor Harmon were among the guests.
But it was the toast from his pregnant daughter Shayne Lamas that got everybody's attention.
"You better marry this girl or you are going to die old and alone," she said.
Article continues below advertisement
Shayne and Shawna are both 24, by the way.
RELATED STORIES: