Exclusive
15-Year-Old Kendall Jenner's Dad Finds her Birth Control Stash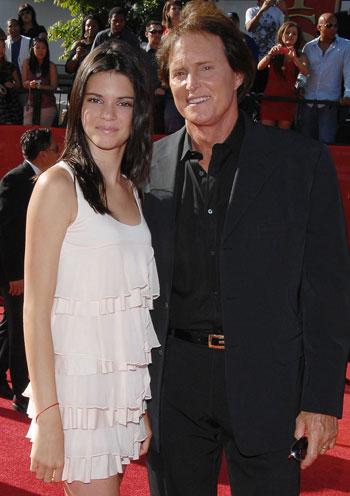 by RadarOnline.com Staff
Every parent hopes their child is having safe sex, but in the case of Bruce Jenner, we're sure he hopes his 15-year-old daughter Kendall wasn't having any sex yet!
In a promo for the upcoming season of Keeping Up With The Kardashians, the reality show father is furious when he finds the teen's birth control pills, but the women in the family are taking the situation in stride.
"She is on birth control, but..." big half-sister Khloe Kardashian told E! in an interview on Wednesday. "I'm the one who has all the talks with her."
Article continues below advertisement
Mom and manager Kris tried to interrupt to save the drama for the air, saying, "No comment, no comment. You'll have to wait and see." But headstrong Khloe kept on talking, "But I don't want it to be bad...because it's not that reason why she's on birth control."
Aside from contraception, the pill is also used to treat acne, menstrual cramps and iron deficiency anemia.
Whatever the reason, at least we can be assured that a Teen Mom spin-off from the Kardashians won't be in the works.